In a surprising move, Research In Motion, manufacturer of the BlackBerry brand of smartphones, announced today at a press event that it is changing its name from the above mentioned to simply 'BlackBerry'. It was also announced that from now on, the company will be represented by the BBRY symbol in stock markets.

"This change from Research In Motion to BlackBerry comes at a defining moment in our company's history. RIM created the first BlackBerry smartphone and changed the way millions of people around the world stay connected. We have used that same ingenuity and innovation to redefine mobile computing with BlackBerry 10. As we launch BlackBerry 10 around the world, now is the right time to adopt the iconic BlackBerry name." – Thorsten Heins, President and CEO, BlackBerry.
Consumers and enthusiasts around the world were at first taken aback by this surprise announcement but later it seems that they are generally in favour of the name change as it is much easy to simply call out BlackBerry against the lengthy Research In Motion (RIM) which has been active since 1984.
http://www.youtube.com/watch?feature=player_embedded&v=SIs5C734y4o
At the same press event, BlackBerry also announced the new BlackBerry 10 mobile operating system while also previewing two new BlackBerry mobile handsets, Z10 & Q10.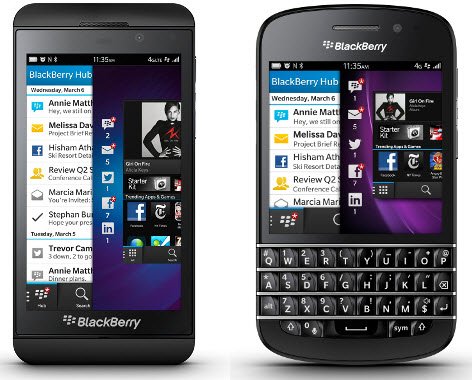 Blackberry Z10 will be the first BlackBerry 10 device, whereas BlackBerry Q10 will be the first BlackBerry 10 QWERTY device.