There is a warning for the potential users of Mozilla Firefox. The "Free Firefox Download" ad could leave your computer with privacy-invading Potentially Unwanted Applications (PUAs).
As per a warning released by Webroot, there are many rogue "Free Firefox Download" advertisement running over the web, which, on clicking installs Potentially Unwanted Applications or PUAs  on your computer systems. However this is not for the first time that we are noticing such rogue ads, but this successful brand-jacking abuse of Mozilla's Firefox browser entice the users to install a rogue toolbar named 'InstallCore'.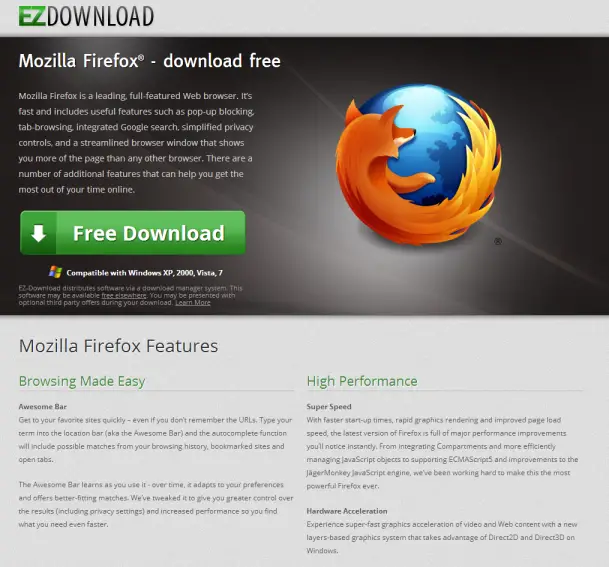 The URL with the bogus 'free firefox download' ad is detected as:
hxxp://www.ez-download.com/mozilla-firefox
Detection rate for the Potentially Unwanted Application (PUA) – MD5: 20dfcef31256c86b888b9eee0bf8be1d – detected by 4 out of 47 antivirus scanners as Adware.InstallCore.86; Win32/InstallCore.BL; InstallCore (fs).
The rogue sample is digitally signed by 'Secure Installer'.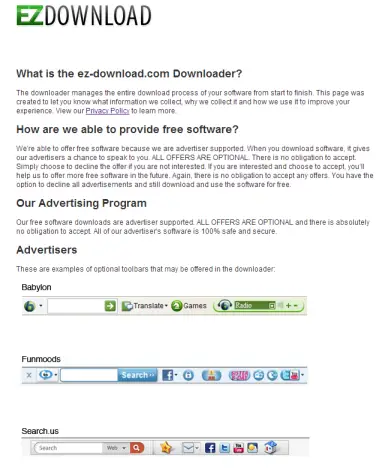 A few necessary precautions can help you reducing the risk of landing PUAs in your system, says Webroot:
It is always recommended to download software from the main home page. In the case of Firefox, its mozilla.org
While downloading from other sites, before you click on 'Download' button, check if the site has correct grammar and spellings. Usually fake websites are not free of such errors.
Secure your computer system with good security software.
Before downloading, check for the reviews of download websites.
During installation, the software tries to install the irrelevant toolbars on your system, always say 'No'.
Stay safe!