Microsoft Teams is currently readying a new feature called 'Safe Links.' As the name suggests, Safe Links will safeguard users against malicious links sent via Microsoft Teams. Microsoft has been planning to introduce Safe Links to Teams since at least October 2018.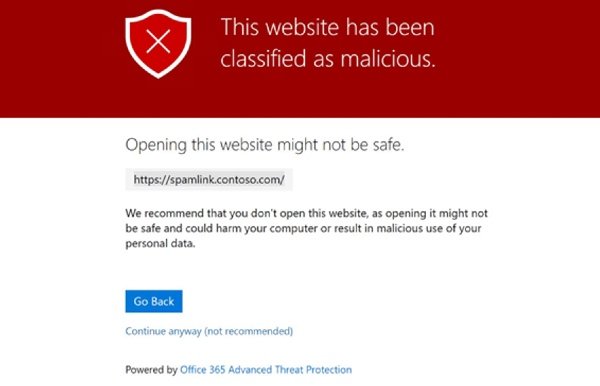 Safe Links in Microsoft Teams
Safe Links in Teams will support compatible platforms including Windows, Mac, Linux, Web, Android, and iOS. Earlier this year, Microsoft Teams announced the public preview of Safe Links protection under its Technology Adoption Program (TAP).
Now, Safe Links in Teams has a confirmed release timeline for its general availability. The wider, public rollout of Safe Links protection for Microsoft Teams is taking place next month, two people familiar with the development told TheWindowsClub.
"Microsoft Teams, a Microsoft cloud-based application for managing your work, already uses Safe Attachments (for Office 365), but it will now have access to Safe Links at the time of your click."

"Whether you're using Chats, Group Chats, Channels, or Tabs, if you have a subscription to Office 365 ATP, you will have the ability to enable and use this safety measure."
Safe Links in Teams: How will it work?
Microsoft 365 ensures the user belongs to an organization that has Office 365 Advanced Threat Protection (ATP) email filtering service enabled. It also checks whether the user is part of an active safe links policy, which covers Microsoft Teams.
Once enabled, Safe Links will validate links sent via Microsoft Teams over individual chats, group chats, channels, and in tabs for that user. If a Teams user clicks on the link in conversation, group chat, or from channels, the default web browser will open a corresponding web page.
In the event that a Teams user clicks on the URL from a pinned tab, the web page will appear in the Teams GUI. Interestingly, Safe Links will disable the option to open the URL in web browsers for security reasons.
The web page in Teams shows an error: "This website has been classified as malicious." If you click on the Go Back button may result in a blank web page users can close out.