Samsung Ativ Odyssey was launched in the United States yesterday on Verizon Wireless network. One of the anticipated Windows Phone 8 device, it was supposed to be released last year. It  now becomes the third Windows Phone from Verizon after HTC 8X and Lumia 822.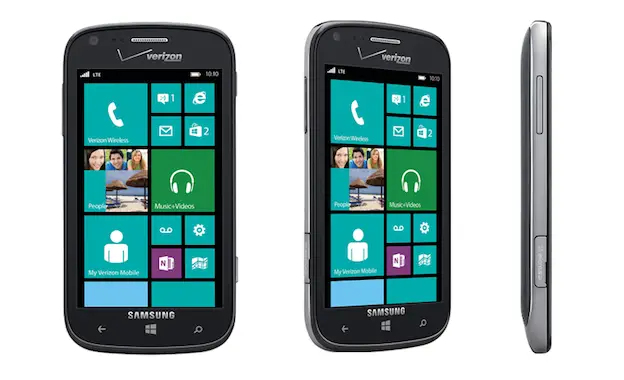 Samsung Ativ Odyssey was announced in October last year, but after that the phone disappeared. It was spotted in some online leaks after that, but it officially reappeared in the CES earlier this month – and is finally available in the stores now. Samsung Ativ Odyssey is available in Verizon's online store as well as available in offline shelves. Verizon is offering it on a contract basis for $49.99 with a new two-year agreement after a $50 mail-in rebate.
Samsung Ativ Odyssey is powered by 1.5GHz dual-core Snapdragon S4 processor and alongside with 1GB RAM. It has a 4-inch Super AMOLED screen with a stock resolution of 480 x 800 pixels. A 5MP rear camera sensor and 1.2MP front camera which can record 1080p and 720p videos respectively. It comes with 8GB of internal storage and microSD card support up to 32GB. The phone is powered by 2100mAh battery.
Samsung Ativ Odyssey being 4G LTE ready and on Verizon Wireless network, one can enjoy the blazing fast LTE network throughout the country easily.
Nokia Lumia 822 is a competitor to Samsung Ativ Odyssey as it comes under the same network with same contract agreement pricing. But since many consider the Lumia 822 to be superior, Ativ Odyssey may have to face a hard time.