Microsoft Corp. yesterday announced that they had entered into a global partnership with Samsung Electronics Co. Ltd., to bring Microsoft mobile productivity services and applications to consumers and business customers. The partnership further strengthens Microsoft's commitment on its mobile-first, cloud-first vision, to reinvent productivity.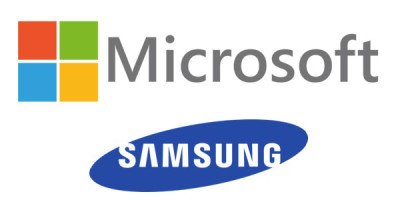 Samsung is planning to pre-install Microsoft services and applications on its wide portfolio of Android devices. Through the new Microsoft Office 365 and Samsung KNOX business pack, Samsung is aiming to deliver secured mobile productivity for its business customers.
Samsung-Microsoft partnership to pre-install services & applications
The announcement stated that the following services would be preinstalled for consumers:
Samsung is going to pre-install OneNote, OneDrive and Skype on the new Galaxy S6 and Galaxy S6 edge.
Samsung will pre-install Microsoft's popular apps and services like Microsoft Word, Excel, PowerPoint, OneNote, OneDrive and Skype on a selected  Samsung Android tablets in the first half of 2015.
For business customers, the devices which are purchased through Samsung's business-to-business sales channels, would have full access to 3 versions of Office 365 – Business, Business Premium and Enterprise — which comes along with Samsung's KNOX security solution. Samsung KNOX just not helps business customers to be secured, but also enables them to easily switch between personal and business profiles on their devices.
Said SangChul Lee who is executive vice president of the Strategic Marketing Office, IT & Mobile Division at Samsung Electronics,
Our goal is to meet the ever-evolving needs of both consumers and business customers and give them more power to discover new mobile experiences. We believe our suite of premium mobile products coupled with Microsoft's productivity services will offer users the mobility they need in both their personal and business life.
Peggy Johnson who is executive vice president of business development at Microsoft said,
Great things happen when you converge services and devices. Our partnership with Samsung is emblematic of our efforts to bring the best of Microsoft's productivity services to everyone, on every device, so people can be productive wherever, however and whenever they want.
Of course, these Microsoft services may vary depending on the Samsung device, the region and the channel.