Microsoft CEO, Satya Nadella's remarks at women's technology conference was not well received by many Women employees working hard to earn 2 square meals a day. The CEO's comment that women should not ask for a raise but trust that "karma" will reward them drew immediate criticism from many quarters.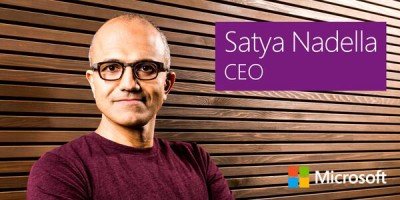 In his first line of defense, the top boss said that he was just repeating advice that he'd been given in his own career. Later, in a memo that he wrote ahead of monthly Q&A session with employees this week, he expressed the following,
It was a "humbling and learning experience. For context, I had received this advice from my mentors and followed it in my own career," he wrote. "I do believe that at Microsoft in general good work is rewarded, and I have seen it many times here. But my advice underestimated exclusion and bias – conscious and unconscious – that can hold people back".
Diversity Campaign
Mr. CEO apologizing publicly, also launched a diversity campaign to promote the cause of having inclusive culture at workplace. He further added that the organization should ensure not only everyone receives equal pay for equal work, but they have the opportunity to do equal work.
Microsoft reported earlier this month that 29% of its employees are women, yet just 17% of managers and engineers are women. Nadella made the infamous remark at the Grace Hopper Celebration of Women in Computing last week. It, almost instantly struck a nerve inside his own company and across Corporate America. The entire tech industry had also recently come under fire for not recruiting and promoting a more diverse workforce.
The news of Satya Nadella apologizing to employees once again was first reported by the tech blog GeekWire.