Microsoft CEO Satya Nadella has sent out the a circular to his employees where he clearly outlines Microsoft Mission Statement.
"…to empower every person and every organization on the planet to achieve more".
This is just one line taken from the memo circulated by Satya Nadella, CEO of Microsoft, to Microsoft employees. Though the mission statement was not released for the press formally, Microsoft spokesperson confirmed the circular as genuine.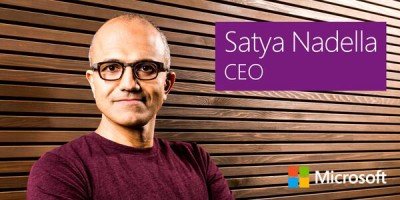 "Cloud First, Mobile First" has been Satya Nadella's dream vision ever since he took over as CEO of Microsoft. The company is working to fulfill the vision statement as it provides several offerings – including Office 365 and Windows 10 – integrated with cloud and highly mobile. The circular further said that Microsoft will reinvent productivity and business processes so that it becomes easier for its users who can achieve more in the long run using Microsoft products and services.
"It is critical that we start the new fiscal year with this shared vision on what we can do and who we want to become".
Further emphasizing on his motto, he said that mobility was not just being able to carry around devices for working but it involved closer integration of cloud so that the data and services can be provided irrespective of the devices. That is, there should not be any condition where a user is forced to use a particular device to access his or her data on the cloud.
Some people may argue that tying up Windows 10 to devices is in violation to this policy. But this is not what Satya means. He says the users should be able to access their data and Microsoft services from any corner of the world and from any device. It should not be taken in the context of Windows 10 being tied up to device as there would be many devices that would be running different operating systems – including Server 2012.
Finally, he said that the aim of company should be to provide dual services where the users are not simply able to perform their business better, they can also perform other tasks related to their personal life.