Most people don't use Microsoft Edge Legacy at this point. Still, the browser version played an essential role in creating a useful KIOSK to carry out vital jobs in many organizations. However, since the Legacy app has been here for an extended period, Microsoft withdraws support for the version on March 9, 2021.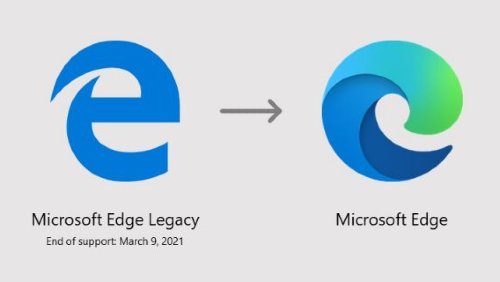 Running KIOSK mode in new Edge browser
Edge Legacy not receive security updates from Microsoft after this date. Considering how practical and useful the Microsoft Edge Legacy was, the tech giant has provided some alternative plans to run the KIOSK feature without any disruption.
According to Microsoft's timeline, the company does not want customers to use the out-of-support applications on their systems. To ensure this, the Windows 10 cumulative monthly security update scheduled for April 13 of 2021, will remove Microsoft Edge Legacy from most systems running on a recent build of Windows 10.
More importantly, the update would install the new Microsoft Edge browser, deemed the default browser. However, if the user has already installed the new Microsoft Edge browser, the said Windows Update would not reinstall the browser. Instead, it would merely remove the Microsoft Edge Legacy application from the system.
"If you do not set up kiosk mode in the new Microsoft Edge prior to applying April's Windows 10 Update Tuesday release, you will experience a disruption in your kiosk scenarios. In such a case, you will need to set up kiosk mode in the new Microsoft Edge," Microsoft said.
Although users can skip the update, Microsoft has recommended a different way to tackle Microsoft Edge Legacy. The company wants customers to install the new Edge browser and set up the KIOSK mode before installing the Windows Update.
That is, customers who need the KIOSK mode without disruption will have to install the new Edge browser before April 13. Once they have done this, the said update wouldn't impact the overall functioning of the KIOSK mode. The organization can keep using the feature without any issues.
Microsoft has also asked organizations to compare the features of Microsoft Edge Legacy and the new Edge browser before they transition to the latest version. It has added that some features seen on the Legacy app won't be available in the new Edge browser.
Visit the kiosk mode transition page on Microsoft Docs to understand what features currently exist and what features are coming.
However, most of these features will be added to the browser via updates scheduled for March 2021 and later. Organizations are also encouraged to test the KIOSK mode on the new Edge browser before they install the cumulative Windows Security Update.