Professional social networking site LinkedIn has published a list of the top 20 most popular LinkedIn Learning courses this year. Interestingly, LinkedIn is also making the content of these courses accessible for free through September 30.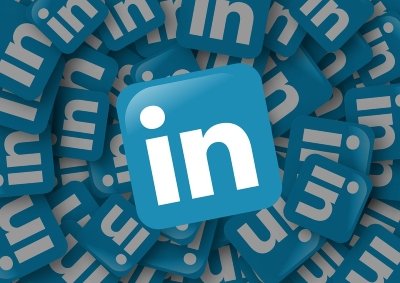 Top 20 LinkedIn Learning courses
Remote learning platforms see a massive surge in terms of the number of students interested in taking the distance-learning courses in the wake of the pandemic. According to LinkedIn, more than 3 million users signed up for these courses:
"Whether you are looking to grow your skills while spending extra time at home, getting ready for a job interview, or reinventing yourself—start with the most-watched courses of the year," said Dan Brodnitz, Head of Global Content Strategy, LinkedIn Learning.
LinkedIn has also observed a 29 percent yearly increase in the number of job postings targeting professionals with Python skills.
Let's take a look at some of the top 20 most popular LinkedIn Learning courses of 2020:
1. Time Management: Working from Home
This course will teach users how to successfully transition to work-from-home arrangements, set up a dedicated workspace, ensure productivity and work-life balance, etc.
2. Strategic Thinking
You will learn how to use Strategic Thinking to better guide the direction of your teams and find solutions to business problems.
3. Remote Work Foundations
This course will make you familiar with remote communication and collaboration tools like Microsoft Teams, Google Meet, and Zoom. It will touch upon issues such as video call fatigue and teach users how to avoid being distracted.
4. Learning Python
As the name suggests, this course will get you started with Python, one of the object-oriented programming languages.
5. Developing Your Emotional Intelligence
This course will teach users how to become more self-aware and better identify issues that may affect their work performance. You will also learn how to build strong and collaborative professional relationships.
6. Excel 2016 Essential Training
With this course, you can learn how to enter and organize Excel data. What's more, you can also learn to perform calculations with simple functions, work with multiple worksheets, among other things.
7. Excel Essential Training (Office 365)
In addition to things you can learn from the Excel 2016 Essential Training course, this course will teach users how to use Excel to manage and analyze in a more advanced work environment.
8. Communicating with Confidence
This course will help users enhance their oral communication skills required in their professional careers. It will also reduce the fear of public speaking among users.
9. Cert Prep: Project Management Professional
This course will help users discover things required the pass the PMP examination.
10. Project Management Foundations
LinkedIn users will learn the fundamentals of Project Management, in addition to ways to establish project goals, objectives, and building a project plan.
For remaining courses, visit this official LinkedIn Learning blog post.
Follow our guide for some tips, if you want to be a LinkedIn influencer.