Microsoft has officially released a version of Silverlight for the Symbian platform, allowing applications to run on selected Nokia handsets.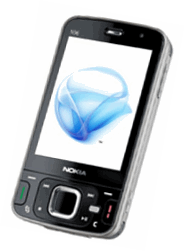 Silverlight, a cross-browser, cross-platform implementation of the .NET Framework for building media experiences and rich interactive applications for the Web on desktop computers, is also available for Nokia S60 5th Edition devices such as Nokia 5800 XpressMusic, Nokia N97 and Nokia N97 Mini.
Silverlight includes a runtime that is optimized to display content on memory-constrained devices. Silverlight support for Nokia S60 5th Edition devices includes:
The ability to view Silverlight applications in the mobile browser.
Tools to build Silverlight applications that target devices.
You can create Silverlight-based applications for devices by using Expression Blend 2, Visual Web Developer 2008 Express with SP1, or Visual Studio 2008 SP1 with Silverlight Tools for Visual Studio 2008 SP1. Application deployment on IIS is supported in this release.
In order to get started with Silverlight for Symbian, you will want to familiarize yourself with the platform capabilities. The following resources are available to developers:
Silverlight for Symbian Developer Tools
Silverlight for Symbian device runtime
These resources will help developers understand the supported platforms, languages and features of the platform for Nokia S60 5th Edition mobile devices, such as the Nokia N97 and Nokia 5800 XpressMusic, as some best practices for converting desktop applications to run on a device.