As we have been seeing, SkyDrive is regularly updated with new features. And this time, the new feature relates to the most common type of file we store on SkyDrive – photos. Photos are the most stored files in numbers as well as in terms of storage space used.
Photo Timeline View
With the new feature, one can get to see their photos in SkyDrive across albums and folders on a timeline view.
In the timeline view the photos are arranged in groups by event and time. Say for example, you have taken series of snaps of the party then few hours later you go to a flower show and take photos there, these will appear as two different groups in the timeline. This timeline view will make it very easy and convenient to get a photo from a particular month, as you can navigate to a specific month just by clicking on the month's name. And over the years as the collection grows, it'll be very convenient.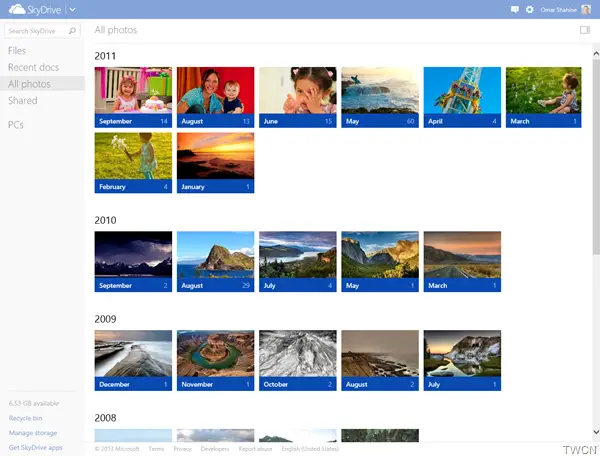 Apart from this, we also get to see the filmstrip view and we can watch them as a slide show.
Faster photos upload speeds using Desktop app
SkyDrive team has been working hard addressing various user's feedback and based on one such request it has improved upon photos upload speeds when uploading via SkyDrive desktop app. It has done changes to the app and server code thus resulting in 2-3 times improvements in upload times for photos.
PowerPoint and Word docs gets new thumbnails and new thumbnail layout –
The Thumbnail view gets some changes by improving the readability of the files and folders in SkyDrive. Apart from that, your PowerPoint presentations and Word files docs gets new thumbnails.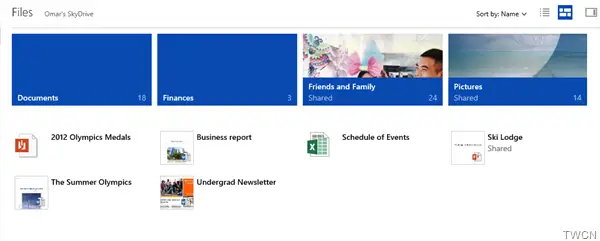 Windows Phone Camera full resolution uploads now for all markets
Full resolution uploads of photos and videos from Windows Phone is now made available to all markets where Windows Phone 8 is available.
Apart from these feature announcements, SkyDrive Team has also posted a SkyDrive fun video.
[youtube http://www.youtube.com/watch?v=n69r9S0wfg4&hl=en&hd=1]
These looks great and are a welcome update. Please note that these features will be rolling out starting today and will be complete, in the next 48 hours.