Microsoft has announced the release of SkyDrive Pro apps for Windows 8 and iOS. These are now available for download at the Windows Store and Apple Store respectively for SharePoint Online users in Office 365.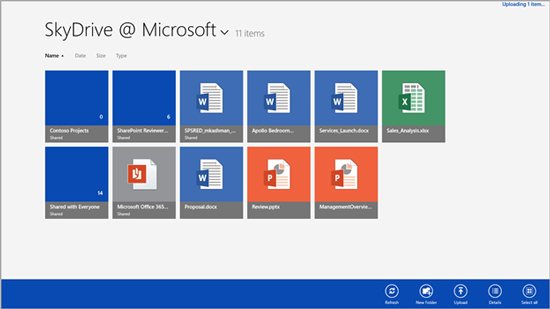 SkyDrive Pro app for Windows 8
SkyDrive Pro makes it easy it to work with your documents in SharePoint and lets you save, sync, share and collaborate very easily.
Using this SkyDrive Pro app, you can now access, view, and upload your documents from anywhere, after signing in to your Office 365 account.
You can also use the SkyDrive Pro apps to view documents in your SkyDrive Pro folder, select specific content to take offline when you are traveling or have low bandwidth, organize your content by creating new folders, and upload new content and share with others.
Get the SkyDrive Pro app for Windows 8 here.