Microsoft owned Skype announced, it is terminating calling facility from its application on mobile and landline within India by early next month (November 10). Telecom operators in India have complained time and again that OTT players make profits using their network but refuse to share the revenue so generated equally. Given the fact that over 80 percent of the revenues of India's phone utilities come from voice calls, telecom operators concerns appear genuine.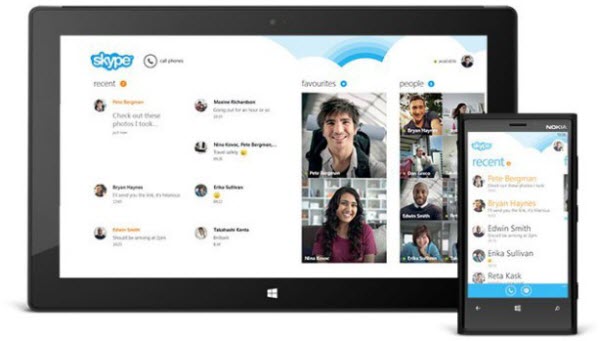 As of November 10, 2014 Skype will end support for calling within India, meaning calls to mobiles and landlines from Skype within India will no longer be available," Microsoft said, in a brief statement.
Skype bars some calls within India
Previously Skype allowed its users to make calls using internet service. The move from Microsoft and the Skype service is bound to generate some strong reactions among the Indian consumers however, it is advisable to align with regulations in the first place than repent later. Microsoft is aware, people prefer using Skype for making free calls using Internet service. As such, it has witnessed increased adoption. Any careless step at this stage is likely to cost the company significantly.
Nevertheless, users in India can still make free Skype-to-Skype calls worldwide, international calls to mobiles and landlines and users outside the country can call mobiles and landlines in India. Although Microsoft cited no reason behind the move, the fight over profit-sharing between telcos and OTT services seems to be the primary cause behind the whole rationale. Also, the announcement from Microsoft comes within a week of its mobile phone arm launching a new smartphone, Lumia 730, in India which presents itself as phone fit for Skype calls and videos.