Microsoft India today released a statement wherein the company claims it has presented to the central government how Skype, as a platform, can be used for online authentication of ID checks in co-operation with the Aadhaar ID database.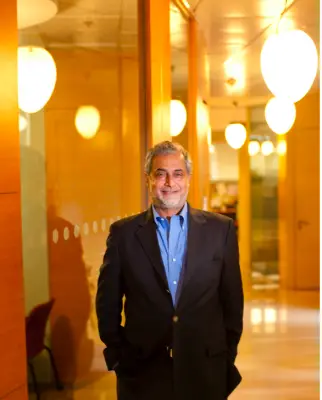 The company mentioned that Skype could possibly be used by users to authenticate themselves for accessing government-based services like IRCTC and Passport Sewa that require Aadhaar-based authentication.
"We have presented various case scenarios on how Skype can be used. We already support iris authentication (on Windows 10). Now it depends on them how they want to proceed,"said Microsoft India Chairman Bhaskar Pramanik.
Microsoft is currently focusing on moving in sync with PM Modi's Digital India campaign and has since launched multiple initiatives under it. India is currently one of the top priorities for the company and it is thus moving towards a greater role in collaboration with the Indian government. It is also planning to rollout a new agricultural-based project that informs farmers, through SMS notification, about the optimum time and duration to get the best crop yields.
"We have partnered with PwC, where PwC will become a Microsoft Cloud Solution Provider. This will help Microsoft extend its reach organisations of all sizes in India across industries like financial services, government, manufacturing, retail and healthcare,"Bhaskar told PTI.
Prior to this development, the UIDAI or Unique Identification Authority of India has already been in talks with various Indian handset makers and cellular providers to develop a similar Aadhaar-based process to speed up the transfer of government benefits. It will allow eligible citizens to verify their Aadhaar biometrics on the phone itself and avail of various government schemes, subsidies, and services.