Microsoft has been lately showering Skype with a slew of updates that not only improvise on the previous features but also being in new features on the table. It was only recently that Skype announced group video calls for mobile and also advanced file sharing. This time around Skype has picked up some new features which will help users become more productive on Android phone.
Skype for Android
In app Scheduling of calls with family and friends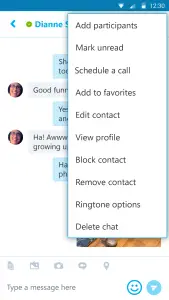 Ever since Skype was launched almost a decade it has been effectively shrinking distances by providing a seamless platform for one on one video conversations. People across the globe stay in touch with each other through Skype and now you can also schedule Skype calls from the Outlook. Tap on the person you want to call later and select "Schedule a call". This feature would be available only if you had Outlook for Android on your phone installed, in case you haven't download it here.
Skype will also integrate with the other calendar apps, to schedule a call all you need to do is create an event and invite the person.
Access Microsoft Office Documents, Presentations and Spreadsheets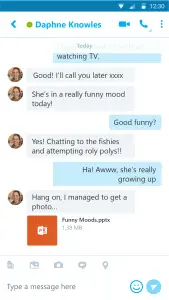 We should realize that Skype plays an important role as a business tool, it helps people conduct meetings remotely and act as a bridge between different teams. That being said it is quite likely that you might have not installed the Office apps for Android on your phone.
Now Skype will support Office documents without the actual need for the app, if someone sends you the office document just tap on it and voila! It will open without any issues.
To get hold of all the new features all you need to do is download/update the Skype to the latest version from the Google Playstore.