Here's a good news for the devotees of BlackBerry. BlackBerry yesterday, let out its plans of adding Skype to its fleet of apps. Thus users of Blackberry 10 operating system will now be connected to their friends, family and colleagues via Skype as well.
UPDATE: It is now available here.

Skype is an interesting software application and a VOIP (Voice over IP) service that millions of people use it in everyday life. Skype sidelined the usage of conventional telephone networks and introduced the fun side of communicating via chat, voice and video. Though, Skype is not the only one-of-its-kind application, but certainly has edge over other similar applications such as Google Talk. Microsoft acquired Skype in 2011 for a massive amount of $8.5 billion. Since then, Skype has crossed the number of 600 million users.
Just a day before, BlackBerry had announced the availability of its latest Q10 Smartphone on 1st May, 2013 in Canada and by the end of May in United States. Q10 flaunts its physical keyboard which is the most cherished feature by the BB fan club. This is yet another device that is powered by BB10, the latest Operating System by BlackBerry.
Skype on BB is the most awaited application by the BlackBerry users. This application is certainly going to take BB to a new level altogether, and users are going to love this experience. BlackBerry has decided to make this app available on BB on the same day when its Q10 will be launched. Those who are using BlackBerry Z10, BB's touchscreen based Smartphone, will have to wait for a while to use Skype. There will be a software update done and then Z10 users will be able to see Skype on their devices.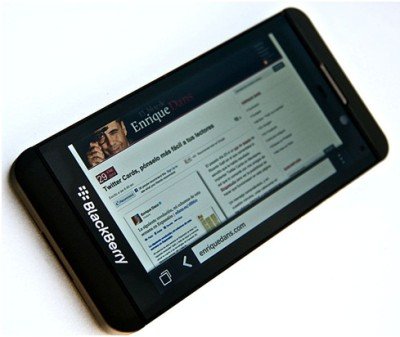 Blackberry has a huge fan-following despite of the fact that it has a very small app base as compared to Android and iOS. However, BlackBerry is all set to offer big names in apps like Instagram and Netflix. Once it is done, BB will surely stand on the same ground as that of Android and iOS.