Skype now has something more than the traditional chat stickers. Skype Chat today introduced 'Mojis' which can make your chat sessions even more interesting now. Mojis are small TV and movies clips which you can insert in your chats and express yourself in your instant messages. These TV and movie clips are developed by Microsoft Partners in partnerships with big brands like BBC, Disney Muppets, Universal and more.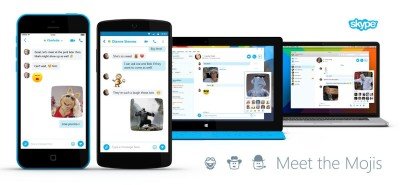 Skype already allows users to share photos, emoticons and video messages through chat, and this time the company has created its own and unique way to spruce up the chats. Microsoft is calling it as "a step on a journey to make Skype a more personal experience."
The short video clips called 'Mojis' are placed exactly where you get the Skype smileys. Just tap on the smiley in the right corner of your text chat window and select any one of the various Muppets video clips which includes Kemmit the frog, Miss Piggy and many other popular TV and movie characters.
The first collection of Mojis includes characters from Despicable Me, Bridesmaids, Pitch Perfect, Jurassic Park, The Muppets and the company promises to add more of fun characters in the collection soon.
The interesting Mojis are still to be rolled out and if you have the latest Skype app for your Windows, Android, Mac or iOS devices, you will get to see them very soon. So make you sure you have the latest Skype app.
Do check the official Skype Blog to know how to use the Mojis and have fun.