In case you have missed this bit of news, your Skype contacts won't be appearing online anymore in Trillian because Skype has stopped support for Trillian and other 3rd-party IM's, wef 1st August 2104. As announced by Microsoft last year, Skype is no longer supporting Skypekit and thus it's now time for an official goodbye to third-party apps like Trillian which had native support for Skype.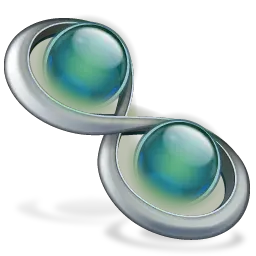 Says the blog post at Trillian:
In order to connect to Skype, Trillian relies upon an SDK developed by Skype known as "SkypeKit". Unfortunately, after Microsoft acquired Skype they made the decision to terminate the SkypeKit program, leaving Trillian in a state of limbo in terms of future updates and ongoing support for Skype connectivity. We've recently received official confirmation that the SkypeKit program will be winding down at the end of this month, July 2014.
According to the post, there is no immediate fix coming for Trillian. The Skypekit closure may results in various downsides for Trillian users.
Trillian may continue distributing Skypekit with current version of Trillian but the future versions may not include the Skype support.  There are also some incompatibility issues with the latest version of Skypekit, which are being reported by the Windows 8.1 users
Confirming the news Microsoft says, "Key investments in Skype's application and service architecture may cause the Skype features to stop working without notice in SkypeKit products. As a result, we encourage you to end any further distribution of SkypeKit products".
Skype has ended the Trillian and other 3rd party IM support without sending any notice to the users. However, as mentioned in its blog post, Trillian team promises to try bringing the Skype connectivity back to Trillian in the near future.