Microsoft has announced some changes for its Skype users who sign in with their Facebook account. After April 21, users who login to Skype via their Facebook account are asked to download the latest version of Skype to fix this issue.
Skype changes for Facebook users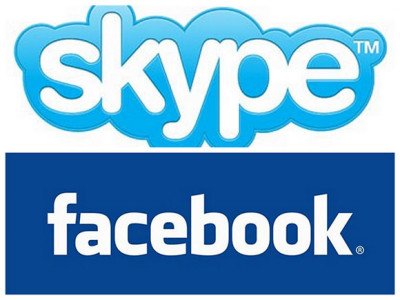 The following changes were announced by Skype:
Skype users would now no longer be able to send Facebook messages via Skype application.
Skype Home no longer displays Facebook newsfeed.
Updating the Facebook status from the Skype Home has also been removed.
Users cannot login to older versions of Skype using their Facebook account.
Skype Team has acknowledged that  changes like removal of Facebook-related features entirely from the Skype app is not so welcoming. In order to make the experience better for the users, Skype has added a new feature in Skype Home that allows one to find their Facebook friends who have already linked with Skype account and allows the user to save them as contacts.
Adding Facebook friends as Skype contacts would unlock more features like to be able to send documents, pictures and video messages and to start group video calls with them.
Skype has also provided detailed instructions on how you could find your already existing facebook friends who are using Skype for Windows desktop application:
1. Launch the Skype and click on Home option.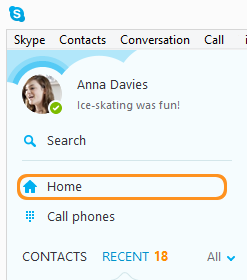 2. Below Facebook friends on Skype, choose the friend you want to add, then click Add to Contacts.
3. Type an optional greeting and click Send.
If you are using the Skype application on your Mac machine, follow these instructions:
1. Start the Skype app on your Mac and click on the Home button.
2. Below Facebook friends on Skype, choose the friend whom you want to add.
3. The pop-up window shows an optional greeting, add it and click on Send.
Download the latest version of Skype app, if you want to login to Skype via Facebook account. The details on these changes can be found in Skype community blog.