Google, as all of us are aware offers free group video chat through its Hangouts platform. As such, its rival – Microsoft too has decided to step in and join the league. The company announced yesterday that it is making Skype group video calling free across various platforms.
Group video calling was introduced by Skype officially back in 2010. Then, the service offered support for up to 10 people. Moreover, the service was rolled out as a premium service for paying customers since it graduated from beta. Beginning today, the scheme of things is intended to change.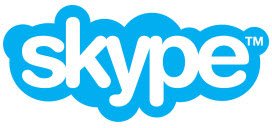 Skype makes Group Calling free
First, Skype group video calling will be free on Windows, Mac, and the Xbox One. Second, Skype confirmed that group screen sharing will also be free. Curiously, Microsoft chose not to confirm in its announcement whether Windows Phone users will need Skype Premium to take part in group video calls. Perhaps that news will hit during WP 8.1's launch this year.
Skype is proud that, since our beginning, we've created opportunities for people to communicate freely and easily, no matter where they are; from keeping in touch with remote family members or calling home when traveling to chatting daily with your close circles of friends. While Skype is known for one to one video calling, we know it's also essential to connect with the groups of people who matter most, whether friends, family or colleagues. For the last few years, we've offered group video calling to Premium users on Windows desktop and Mac and more recently Xbox One. Today, we're excited to announce that we're making group video calling free – for all users on these platforms. And, in the future, we'll be enabling group video calling for all our users across more platforms – at no cost.
In light of the change, Microsoft has temporarily removed its Skype Premium sign-up page. Group video calling first launched on the Mac platform with Skype 5 in early 2011. It allowed customers to hold a video conference with a group of other Skype users who had webcams installed on their devices.