Finally, Microsoft has completed its acquisition of Skype for $8.5 billion, making it a division of Microsoft. Skype CEO Tony Bates will assume the title of president of the Skype Division of Microsoft immediately, reporting directly to Ballmer.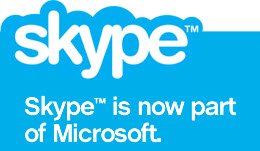 Skype will now also be integrated across an array of Microsoft products to broaden Skype's reach and accelerate its growth as a fundamental way people communicate online.
A new version of Microsoft Skype v 5.6 has already been released. This new version drops Google product bundling and has added attribution of used third-party software.
Check out this Infographic on some of these interesting facts and stats about Skype. Click on the image to see its larger version at Microsoft.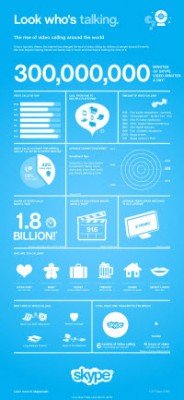 Visit Skype's new home page on Microsoft.com.
Go here if you'd like to learn how to setup and use Skype. Want to read more about Skype? Click here.