The popular instant messaging and VOIP service Skype is canning its desktop client APIs this coming December. The message which is appearing on your desktop client could have some gloomy consequences to the way other 3rd party apps and accessories interact with Skype.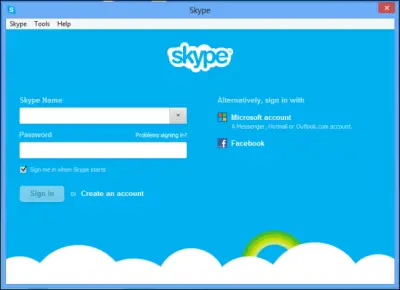 The Desktop API of Skype was introduced almost a decade ago, and according to Skype, in order to keep their standard and maintain a quality of service which they offer, cutting loose a few things is necessary.
This doesn't mean that the desktop client will stop working. The client will work fine, but any other 3rd party application – could be a plug-in, could be a browser extension, which is interacting with the Skype's desktop client will have its access revoked. Same goes for some accessories as well.
In a blog post Skype has reasoned why this change is necessary,
We've been working hard to develop new technologies and make improvements that will benefit Skype users across all platforms, especially on mobile devices. These changes will significantly improve the call quality and speed of delivery of instant messages, while retaining excellent battery life of mobile devices.
Any application which wants to interact with other application needs access to their APIs. This helps the developers to figure out the communication port and other network parameter and other layer information so that they could sync their software accordingly, and a connection between the apps could be established. By altering the APIs, the communication between such apps, or devices stop abruptly.