When Microsoft bought Skype in 2011, people started raising their eyebrows thinking what exactly Microsoft is up to. Two years later, after integrating it with Xbox One, Outlook's desktop and the web version, today, Microsoft has finally announced that it has bundled this video-calling and texting service in its forthcoming update of Windows 8.1. Which means, you can fire up start menu and launch Skype on your newly installed PC just the way you launch Windows Media Player.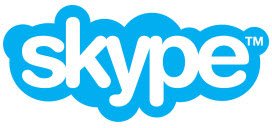 Yesterday, Microsoft announced that Windows 8.1 will be coming out on 17th and 18th October (depending on your timezone), today in a blog post Microsoft said that Skype bundling is part of
"more than 20 new and improved Microsoft apps and services that come as part of Windows 8.1."
Well, it won't come as a surprise for those who had an access to the recent leaked version of Windows 8.1, which is believed to be the escrow-build, as this Skype integration was easy to sight there. The service is designed to replace Microsoft's Windows 8 Messaging app.
With over 300 million users, it does feel like a sound choice for Microsoft to utilize one of their own utility to help their operating system move forward.
"Connecting with your family when you're on the road, preserving and sharing the memories, getting what needs to be done – fast and efficient, and providing an experience for some serious fun along the way." Said, Ryan Gavin, General Manager, Microsoft Apps & Services in the blog post.
Great development, in our opinion!