With Windows 10, Microsoft released a new UWP app for Skype. Since then, they have been constantly pushing new features to it. The Skype Insiders program team even got some testing audience for their app too. But no matter what, people still love and need the Skype Win32 app.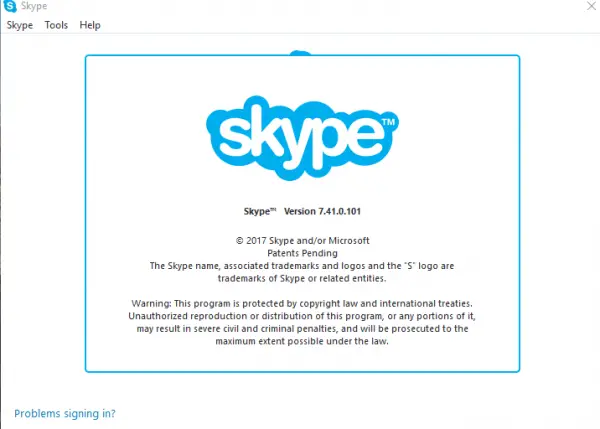 There can be many reasons for people choosing the Win32 app instead of the UWP app. Some of them are like – People are comfortable with Win32 more than they are with the UWP, they had bad experiences like random crashing with the UWP and more. There can be infinite reasons. But nevertheless, Microsoft seems to be not giving up on making the Win32 version of the app  The reason for this seems to be that there are still many customers on Windows 7 or other Windows operating systems that do not support UWP.
Classic Skype for Windows Desktop is now available again for download
What happened was that last month the Skype team detected a security issue with the Win32 app and so, they took down the app for a while. But now it looks like they have made the app available once again quietly. Also, this is an updated version of the Skype desktop software. The update bumps up the version number to version 7.41 and comes with the fixes for that security flaw, and you can download it here.
It is worth noting that Microsoft seems to be not bringing any new features to the Win32 version anytime soon. They are providing the Win32 version – but seems to be totally concentrating on their UWP and cross-platform app strategy – which is good. Microsoft has been tirelessly working on making UWP better and better day by day and bringing it at par to the Win32 App Platform which is pretty old now.
We can't wait for UWP to totally replace Win32 and making Microsoft Store a trusted source for every software need for every user.