The Skype for Windows 8 app, released in October 2013, has received an important update. Skype 1.5 for Windows 8 will now allow you to share files easily.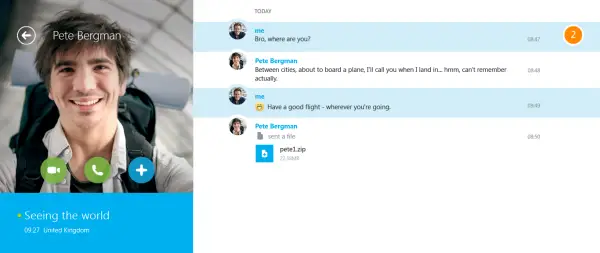 File sharing was one of the most requested features, which users wanted to see in Skype. Microsoft listened, and Skype will now allow you to send and receive photos or documents while instant messaging or calling your friends and family.
Apart from tis feature, the app also received some performance and stability fixes which will accelerate starting up of Skype and loading of its contents.
We are committed and excited to improve and add to Skype for Windows 8, meeting new user needs and improving the overall experience and feature set.  Look for more in our next release, says the blog post.
So make sure that you update your Skype for Windows 8. Of you haven't installed it yet, you can get it free from the Windows Store.