Managing companies' internal IT is a job best suited to technically qualified professionals. However, small businesses who cannot afford to have a technical team looking after their IT infrastructure, employ non-technical employees (referred to as Involuntary IT managers or IITMs) to manage the same.
The recently published Microsoft-commissioned AMI-Partners study says that small businesses across the globe lose more than $24 billion in productivity every year. This loss has been calculated as a direct result of the IITMs taking time away from their primary business activities.
After surveying 538 IITMs across the globe, the study indicates that approximately 3.8 million small businesses have IITMs who take care of their internal IT.  Although the spending on IT and communication is $83 billion; ironically more than $24 billion is lost in productivity trying to manage their internal IT.
Some of the key findings of the report include:
Nearly 30% of the surveyed IITMs mentioned that IT management is difficult and annoying; while 26% of the surveyed IITMs feel that they are not qualified to manage IT.
6 out of 10 IITMs feel that their company's technology solutions should be simplified to relieve from the otherwise mammoth like task of managing day-to-day IT.
Almost 40% of IITMs who are looking to leverage technology for business growth have collaboration, cloud solutions and communication on top of their wish list.
For Indian small businesses, the findings are not very different:

Small businesses in India spend nearly $6.67 billion on IT and Telecom, but lost $2.67 billion in productivity.
Another finding says Indian IITMs lose approximately 7.6 hours of productivity per week while managing IT. This was the highest loss of productivity across all countries surveyed. 
Solution: Focus on cloud services says Microsoft!
The solution however is available with Microsoft cloud solutions, because it makes the job of IITMs easier.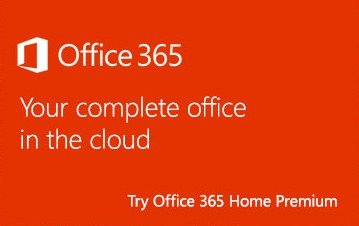 Meetul B. Patel, General Manager – SMS&P India, Microsoft mentioned that:
"The cloud, when delivered right, is a game-changer, providing small businesses with the IT solutions they need to solve their most challenging small-business technology concerns,"
Microsoft's most popular cloud services that powers small businesses with access to powerful applications from anywhere and on multiple devices are Office 365, Windows Intune, Windows Azure and Microsoft Dynamics CRM Online.