The latest Microsoft Garage apps, include Snap to Pin, Keyboard for Excel and Snip. Snip, lets you capture a screenshot, photo or whiteboard drawing, annotate it with voice and ink, and share it with friends, family and colleagues.
Microsoft News Center mentions how Snip, the latest Microsoft Garage app, stands out of other snipping tools.
"It's like a mini mix with dynamic ink strokes synchronized with verbal explanations in real time."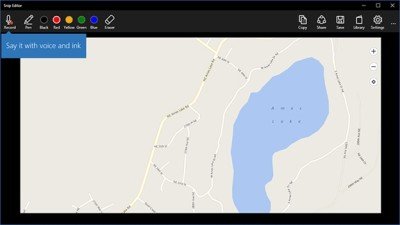 Snap to Pin, Keyboard for Excel, Snip from Microsoft Garage
Microsoft Garage project debuted in October last year. It is a platform for Microsoft teams and individuals around the world to get cutting-edge apps and projects out to the public. It is also dedicated to developing the hacking culture across Microsoft. Ever since its conception, the Garage has become a famous platform where you can find some of the most innovative apps, useful for day-to-day life.
Anne Legato, chief communicator for the Garage, mentions why the Garage is becoming popular day-by-day,
"One of the special attributes of Garage projects is the creative and novel approaches to solving common scenarios and challenges,"
With Snip, the latest Microsoft Garage app, this trend has been continued. The app is designed to look and feel like Windows 10, hence it is the best ideal for desktop and laptop use with Windows 10 OS. Jim Federico, the product manager on the Snip team says,
"It breaks down barriers associated with time and distance. I can do a snip, you can hear passion and inflection, and it lands on you. It's connected to me and the idea, which is sometimes hard to connect to through email."
The other entries in the band of Microsoft Garage apps are Snap to Pin and Keyboard for Excel. These two apps apparently increase productivity. Users can enter numbers easily with the Keyboard for Excel. On the other hand, users can save their favorite articles for later reading with the help of Snap to Pin.
Read more about these various Microsoft Garage apps on the Microsoft News Center.