One of the most widely speculated gaming consoles, PlayStation 4 has finally been announced officially. Sony has officially announced its next generation console PlayStation 4 at a press event yesterday in New York City.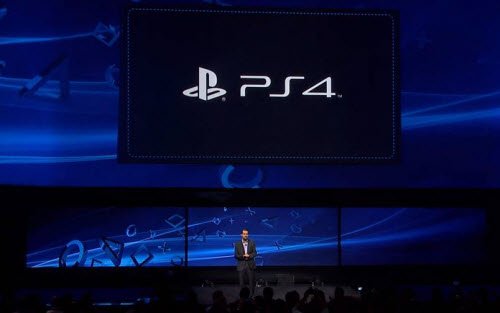 CEO of Sony Computer Entertainment said in the event, "The living room is no longer the center of the PlayStation universe, the gamer is. We believe that PlayStation 4 represents a shift from thinking of a box or console."
As announced in the conference PS4 runs on standard PC hardware. It is powered by an x86 processor similar to those used to run most of the windows machines. Other hardware specs of PlayStation 4 includes:
170 GPBS Bandwidth
8-core processor unified with GNU
Customized graphics processor and
GDDR5 Memory
The newly launched PS4 gaming console sports a set of new features, an updated Dualshock gaming controller with a touchpad and a completely new user interface. The experts' team working on the PlayStation 4 said in the event that they started working on this next generation console right after the launch of PlayStation 3 long back in 2006.
New features added to PlayStation 4
PS4 would be the first gaming console with a share button connecting the players to the social networks. Players can share their gameplay (video clips) with friends using this button.
Players can suspend the game right away from the power button. The game resumes when you start the console again.
Players can download the digital titles in the background even while playing a game.
Players can connect to other friends playing on-the-air. Furthermore,you can handover your game controller virtually to your friend on-the-air.
Remote Play is another unique feature added to the PlayStation 4. Players can take the PS4 game from TV to their PlayStation Vita, Smartphone and tablet. So, you can now watch a movie on your TV while your kid is playing game on PlayStation Vita.
The newly announced PlayStation 4 will not support the PlayStation 3 titles natively, but players can enjoy existing PlayStation titles via PlayStation cloud service.
Sony announced all the newly added features of the PlayStation 4, but strangely didn't give a word about its availability and prices. The event lasted for two long hours, but the funny thing was that the company didn't actually show the console at any point of the conference.