After bringing various laptops in its VAIO Series, Sony today introduced brand new line of VAIO Fit laptops and updated its top-selling VAIO T Series Ultrabook line. The new additions in the VAIO Series include an optional touchscreen VAIO T Series 14 Ultrabook and a touch enabled fully HD VAIO T Series 15. Both of these new add-ons to the VAIO Series come with Sony's innovative digital imaging, display and audio technologies offering the clamshell experience of Windows 8 to the consumers.
The Sony VAIO Fit laptops are best suitable for small business users and students looking for a high end Sony laptop with premium design at an entry-level price. The new VAIO T Series laptop are stylishly slim  and boast sleek aluminum and magnesium design providing excellent mobility for office and campus usage.
Features of Sony VAIO Fit 14 and Fit 15 laptops
3rd generation of Intel® Core™ processors (also available up to Core™ i7)
14/15 inch Full HD display
Optional NVIDIA Graphics
Up to 2GB VRAM
Hybrid Hard Drive
Optical drives including Blu-ray Disc writing options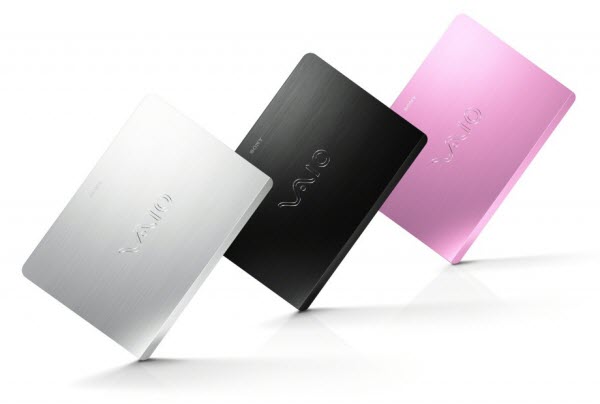 Talking about the new additions to Sony VAIO Series, Pedro LaFarga, SVP, Sony VAIO & Networked Products Division says, "We built the brand new VAIO Fit line from many of the same features as our amazingly thin and powerful ultra-premium models, but at an entry-level price point. Our entire new Fit lineup is optimized for Windows 8 and incorporates the best technology that only Sony can provide from our innovative digital imaging, sound and TV divisions. The new Fit family is providing students and professional's on-the-go with advanced performance and design."
Price and availability of Sony VAIO Fit Laptops
According to the official Blog of the Company , the Sony VAIO Fit 14 and 15 models are available beginning mid-May for about $649 and $699. The Fit E 14E and Fit 15E models are available for about $899, and $849 and $1,249. These Sony Fit laptops will be available at Sony Retail Stores and other authorized Sony dealers.