This news has just broken…..Steven Sinofsky, the champion face we have been seeing on various Microsoft events including the Surface launch has left Microsoft!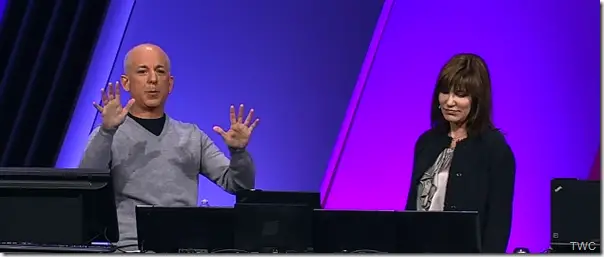 This is what the official Press release says:
Microsoft Corp. today announced that Windows and Windows Live President Steven Sinofsky will be leaving the company and that Julie Larson-Green will be promoted to lead all Windows software and hardware engineering. Tami Reller retains her roles as chief financial officer and chief marketing officer and will assume responsibility for the business of Windows. Both executives will report directly to Microsoft CEO Steve Ballmer.
These changes are effective immediately.
"I am grateful for the many years of work that Steven has contributed to the company," Ballmer said. "The products and services we have delivered to the market in the past few months mark the launch of a new era at Microsoft. We've built an incredible foundation with new releases of Microsoft Office, Windows 8, Windows Phone 8, Microsoft Surface, Windows Server 2012 and 'Halo 4,' and great integration of services such as Bing, Skype and Xbox across all our products. To continue this success it is imperative that we continue to drive alignment across all Microsoft teams, and have more integrated and rapid development cycles for our offerings."

"It is impossible to count the blessings I have received over my years at Microsoft. I am humbled by the professionalism and generosity of everyone I have had the good fortune to work with at this awesome company," Sinofsky said.
Sinofsky joined Microsoft in 1989, and has held this current position as President of the Windows Division since 2009.