After leaving Microsoft, having been there for around 23 years, Steven Sinofsky won't be having much of a free schedule thanks to his latest engagement with Harvard Business School – the world's oldest and most prestigious business school.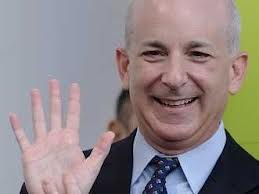 He broke the news of his excitement to teach again at Harvard Business School through a tweet:
Excited to return to @harvardhbs to teach again this spring!New perspectives, recharge, share experiences, write.#sabbatical

— Steven Sinofsky (@stevesi) December 19, 2012
Steven Sinofsky will be donning many-a-hats while at HBS that include 'research, writing, planning, collaboration and taking classes on Product Development'. This time, he'll have a designation that goes by 'Executive in Residence' and not that of a 'Visiting Scholar' which was during his previous stint.
Excitement has gripped not just Steven but also the students back there at HBS and seeing the responses, looks like they are eagerly waiting for 'Professor' to fly down to the school and teach them the nitty-gritty about Product Development – especially about how it's done at Microsoft.
Harvard Business School is consistently ranked as the top business school in the world and forms an important member of the M7 group of business schools. Case studies form a major part of the educational curriculum which is an important differentiating factor from the rest of the business schools.
Good luck Steven!