If you are a student using Windows 7, you can now upgrade your system to Windows 8.1 Pro for free. Onthehub is offering the Windows 8.1 Pro free for the students of participating schools. Only members of an academic institution participating in the program are eligible to qualify for ordering this free software.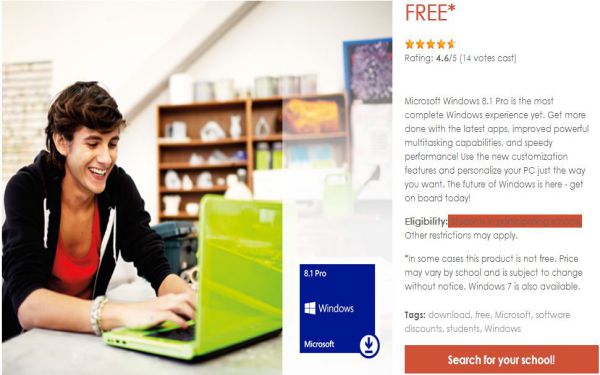 Students from thousands of schools all over the world will be eligible to apply, and these include around 374 participating schools from India too!
This free offering is compatible with only with Windows 7 running PCs, and if you are using Windows Vista or Windows XP, you first have to get Windows 8 and then upgrade it to Windows 8.1 from Windows Store. After upgrading the system, your personal files will easily transfer to Windows 8.1 Pro.

The offering is not available for the general public, and you might need to provide proof of your academic affiliation in order to take advantage of this offer.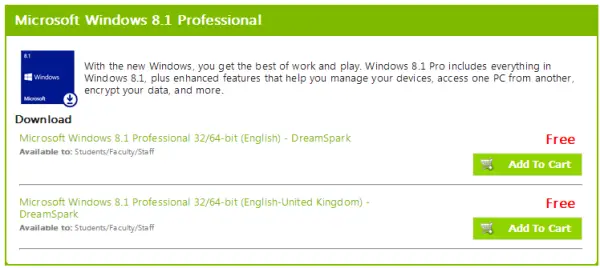 Windows 8.1 Pro includes some improved functionality features which helps you access one PC from another and to stay connected to the company networks. You can also manage your devices and encrypt your data with new Windows 8.1 Pro. Furthermore it comes with multitasking feature, speedy performance and latest apps.
With Windows 8.1 you can personalize your PC with more tiles, backgrounds and colors and also can access your files and photos virtually anywhere with built-in SkyDrive. Windows 8.1 Pro also offers you an enhanced data protection and connectivity to your school networks via Domain join.
Sign-in to OnTheHub web store and search for see if your academic institution is listed and is eligible for this free upgrade to Windows 8.1.