After four months of launching its latest operating system Windows 8, Microsoft has now come up with a video contest for Windows 8 users to share their personal story of how Windows 8 has impacted their lives.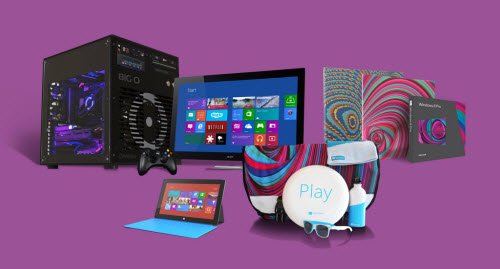 The contest winner will get a big prize of a trip for 4 to March Madness! There are lots of other prizes also like – Surface Pros, ORIGIN BIG O Gaming PC + touch-screen monitor, a trip for two to New York City, Windows 8 gear and more.
Microsoft today stated in an official blog post, "Today marks exactly four months since launch of Windows 8 and your thoughts, comments, and discussions have reverberated throughout social media with a lot of excitement. Now, we would like to take it one step further: we want you to show us what you love to do and how Windows 8 is helping you do it.
The Windows Club had organized a similar video contest Share your Windows 7 story and win a Windows 7 license late back in November 2010 after release of the Windows 7.
Likewise, this 'Windows 8 Share Your Story Contest' is also very simple. Participants just have to share their Windows 8 story showing the moment they liked Windows 8 the most or how Windows 8 changed their life.
How to participate in the contest
Create a video showcasing your personal Windows 8 story
Visit the official Windows Facebook Page
Enter the contest by clicking 'Enter Contest' button and upload your video.
Do not forget to check the rules of contest here.
Once submitted your video in the contest, participants have to spread it and get it voted. Participants can enter the contest with any story where Windows 8 is helping them.
Windows 8 Contest  is open only to legal residents of the fifty United States and the District of Columbia. Participant has to be at least 18 years old to enter the contest. The video contest begins on February 22, 2013 at 12:00 a.m. Eastern Time ("ET"), ends on March 31, 2013 at 11:59 p.m. ET.