After working for more than a year over design, SugarSync, the award-winning service launched the public Beta version of their 2.0 storage service. The cloud-based file-syncing service now uses a simple drag-and-drop interface for letting its users sync files and folders over the cloud.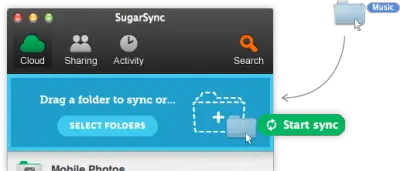 The first change that will be readily visible to the users when they visit the website will be a new-look UI. The service will now allow you to sync only those files that you require on particular devices and not all.
Better yet, no matter how disorganized your files are, an added search functionality across the cloud storage space will quckly be available at your command to hunt them down.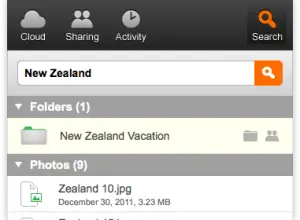 Apart from these changes you will notice a handy new social link sharing feature. The feature will give you the ability to post public links through Twitter, Facebook or via email to folders you want to distribute online.
Lastly, New SugarSync, will offer users 5GB of storage for free. If interested, you can earn up to 32GB by referring friends and workfellows to the service. For every new free user that you will refer to the service, you will get an additional 500MB of free space.
For more information, you can visit the redesigned SugarSync.com. You can download the SugarSync 2.0 Beta from here.