Following every new release of Windows 10 device users expect its recovery image to be released soon thereafter. Microsoft's line of PCs does not feature any physical recovery media in the box. And so, Microsoft has come up with Surface Book 2 Recovery Image.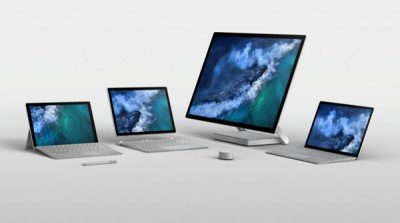 Surface Book 2 Recovery Image
To download the recovery image for Surface, you'll need a USB drive. For Surface RT and Surface 2, your USB drive should be at least 8 GB in size. For all other Surface models, your USB drive should be at least 16 GB. Besides, the  Microsoft Support page mentions that all USB recovery drives must be formatted to FAT32 prior to loading a recovery image.
All you need to do is select the Surface Book 2 within the Product list box and enter the device's serial number. Then you can download the recovery image. If you are not aware, the recovery image is mainly required for restoring Windows if recovery via Windows 10 fails or isn't possible.
The recovery image is stored on a dedicated recovery partition on your PC and is typically 3 to 6 GB in size. The users running low on space can save space on their PC by deleting the recovery image from their PC and use a recovery drive instead.
Beginning with Windows 8.1, Microsoft offers a tool to create a USB recovery drive. The tool lets you know how big the recovery partition is, and whether you'll need a USB flash drive at least that big.
Read: How to create Surface Book and Surface Pro Recovery Drive.
Having said that, it should be noted creating a recovery drive will erase anything already stored on your USB flash drive. So, its always advisable to use an empty USB flash drive or make sure to transfer any important data from your USB flash drive to another storage device before using it to create a USB recovery drive.
Visit this Microsoft product page. to get started.