The Surface laptop with Windows 10 Pro is now available for sale through Microsoft's commercial store at an additional cost of $100. Microsoft Surface laptop until now was available only with the limited Windows 10 S operating system. You can now actually buy your favorite Surface laptop with preinstalled Windows 10 Pro.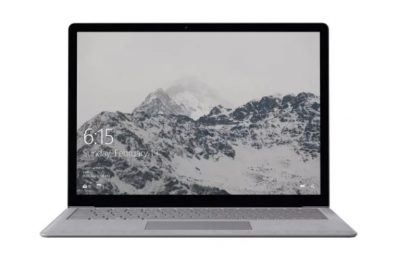 Surface Laptop with Windows 10 Pro
As promised, Microsoft now lets the users upgrade their Surface laptops with Windows 10 S to Windows 10 Pro. The free upgrade is now extended until March 2018.
Back in 2017, the company introduced the Surface Laptop with Windows 10 S, aimed at the educational market and specifically designed for the students. This laptop allows users to install apps only from the Microsoft Store and also had some settings limitations but the new version of the Surface laptop with Windows 10 Pro suits perfect for the students as well as for the commercial usage. With the latest version of the Surface laptop with Windows 10 Pro, you can install any software or app you want including the PC games, antivirus software and more.
Microsoft says,
"Apps are first verified for security, and then locally each run in a safe 'container,' ensuring consistent performance and security for the system. Windows 10 S customers will be protected from malware by default with Windows Defender and can use additional antivirus software available in the Windows Store if they choose."
The commercial Surface laptop is now available in three colors- Platinum, Burgundy, and Cobalt Blue. However, the Burgundy and Cobalt Blue colors are currently not in stock. The base model of the new version laptop comes with a Core i5, 128 GB SSD and 8GH RAM with a price tag of $1,199, and with Windows 10 S it costs $1099. Other models will cost $40 or $50 for the upgrade.
You can check these latest commercial Surface laptop with Windows 10 Pro at Microsoft.com.