Microsoft recently released the May firmware updates and driver updates for its Intel based Surface device. The update include some important and major performance improvements in graphic performance and audio support.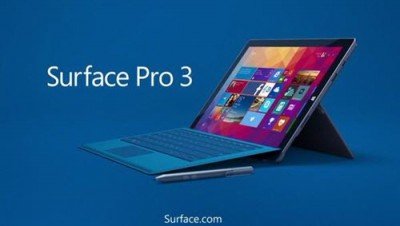 The official blog post on Microsoft states that the firmware will show up in Windows Update as "System Firmware Update – 5/19/2015″. The updates come in a zip file and will include following improvements for your Surface devices.
1.      HD Graphics Family driver update (v10.18.14.4170)
This update includes the improvements in graphic performance of Surface devices and a better wireless display support.
2.      Surface Pro 3 UEFI update
This update includes the updated graphics driver and a few changes required for device compatibility.
3.      Display Audio driver update (v6.16.00.3172)
This update includes device compatibility and an improved audio experience.
4.      Intel (SATA AHCI) Storage Driver update (v9.4.0.1028)
Includes checks to verify the correct storage driver is installed.
The latest update file contains all of the May firmware and driver updates. For now, the update is available only via SurfacePro3_150519.msi file.
The May update broadens the range of enterprise level features in Surface device and helps you getting more of it. It also improves the mass deployment process and helps bringing Surface 3 in line with Surface Pro 3.
The update is also available via Microsoft Dwnload Center.