The Surface family of devices are now fully certified for the U.S Department of Defense, says Microsoft Devices Team. Surface family of devices including Surface Book, Surface Pro 4 and Surface 3 have met the strict security and interoperability requirements of DoD (Department of Defense) and are proved to be safe for defense usage. Which means members of U.S military can now use the Surface Devices. Microsoft also announced that the U.S DoD will be upgrading their 4 million machines to Windows 10 this year.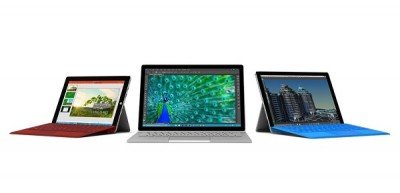 In a recent blog post, Microsoft Devices Team said,
"Surface Book, the ultimate laptop from Microsoft, plus Surface Pro 4 (and the previous version, Surface Pro 3) and Surface 3 (the smaller 10.8″ Surface) have all been granted approval as Multifunction Mobile Devices (MMD). This means that Surface has met the strict security and interoperability requirements consistent with the DISA Field Security Office (FSO) Security Technical Implementation Guides (STIG)."
Any department of defense generally ask for interoperability requirements before approving any product or systems where the interfaces of a system are completely understood to work with other systems without any restricted access or execution. It is basically a measure of the degree to which different departments are able to work together on different systems.
Besides the security features of Surface devices, one major reason for DoD to approve them was to help their workers be more productive on-the-go. Like other U.S organizations, Department of Defense also want to empower a mobile workforce without compromising security.
While we already know Surface devices are adopted well by various industries and organizations, it will definitely be very interesting to see how Surface benefits Government and how defense agencies and military departments put them to use.
Stay tuned to official Microsoft blog for more on this.