If you are a Surface Pro 3 fan, Microsoft has a good news for you. Surface Pro 3, which is one of the most talked about Microsoft devices, will be available in 25 more markets beginning on August 28th. The device is now available for pre-order in most of the regions for delivery later this month.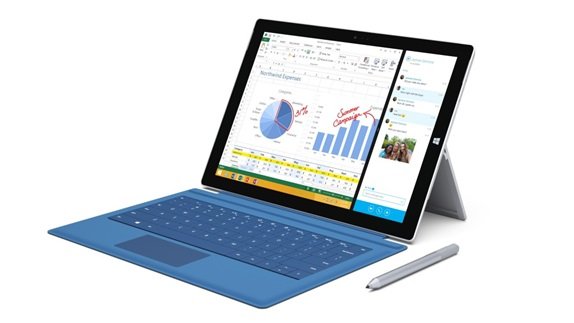 Launched in May 2014, the device is already on sale in the US, Canada and Japan.
The 25 new retail markets include:
Australia, Austria, Belgium, China, Denmark, Finland, France, Germany, Hong Kong, Ireland, Italy, Korea, Luxembourg, Malaysia, the Netherlands, New Zealand, Norway, Portugal, Singapore, Spain, Sweden, Switzerland, Taiwan, Thailand and the UK.
Microsoft Surface Pro 3 will be available for sale at Surface retail partners, Microsoft Stores and authorized device sellers. Surface Pro 3 is incredibly lightweight tablet and is available in 4th Generation Intel Core i3, Core i5, and Core i7 models and it starts at $799.
The device boasts a 12-inch display with a resolution of 2160 by 1440 pixels and up to 8 GB of RAM. The tablet also features up to 512GB of storage on board, a 5 MP rear and front-facing camera.
Read about the complete Surface Pro 3 specs, features, images and check if it is available for pre-order in your nearest Microsoft store, and if you have already placed your order you can download Surface Pro 3 guide from Microsoft.