If budget was a constraint that stopped you from purchasing Surface Pro 3, you can now get it easily. Microsoft is offering a limited period discount on almost all models of Surface Pro 3. The tablet or rather, convertible, is known as "the tablet that can replace your laptop". Surface Pro 3 is way better than the previous two versions of the tablet cum laptop and has already broke the record in selling compared to previous models. The acceptance of Surface Pro 3 is much higher than Surface Pro 2 and convertibles delivered by third parties.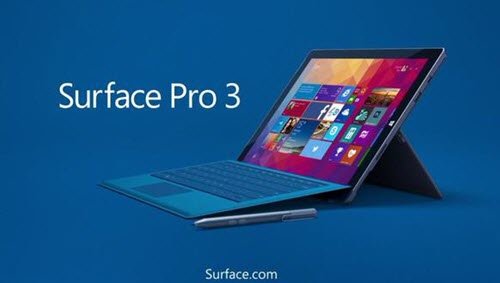 The sale is supposed to be for a week, ending Saturday, Feb 7 2015. The models on which people can avail discount are as follows:
Intel Core i5; 128GB is now $899
Intel Core i5; 256GB is now $1199
Intel Core i7; 256GB is now $1449
Intel Core i7; 512 GB is now $1849
The only edition of Surface Pro 3 that is not getting discount is the 64GB Intel Core i3 version. But people can find similar discounts on even Surface Pro 3 64GB on sites like Amazon and eBay. The above discounts listed as bullet points have Microsoft's discounts. They can be obtained a slightly lower rates from Amazon and other third party resellers who run discounts from time to time.
Surface Pro 3 is facing a good competition from other manufacturers of convertibles such as Dell etc. The Dell XPS 13 starts at $899. Though it does not support touch, the model has sold many pieces as people forsake touch over a difference of $100. There are other companies too, providing convertibles at similar rates.
With such a competition, it makes sense that Microsoft is providing discounts to woo purchasers who wish to upgrade their machines or to get a new machine. The target group also includes people who've always wanted to possess a Surface Pro machine. However, the discount comes a little late. The timing of discounts, if were matched with the holiday season, more pieces would have been sold.
Other than just the tablets, Microsoft is also giving away free sleeves of Surface Pro 3. While the Surface Pro 3 discounts end Saturday, the free sleeves promo will continue at Microsoft retain stores until April 5 2015. That means you can get free sleeves when you purchase a Surface Pro 3 with or without discount, at any Redmond retail store.