If reports are to be believed, Surface Pro 4 will be LTE capable. LTE stands for Long Term Evolution, a successor to 3G connectivity. It means that the Surface Pro 4 would be able to support cellular data transmission with faster speeds. This also means that now one can connect to the Internet even if WiFi is not available readily.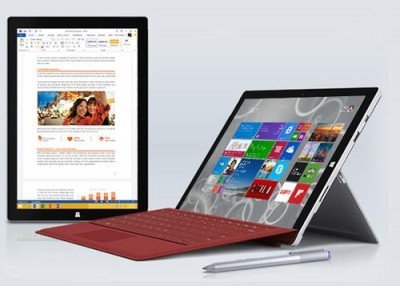 With the introduction of LTE capability in Surface Pro 4, the costs of the device may increase as the company will have to make changes to the hardware to integrate cellular transmission of signals back and forth.
It is estimated that by the end of 2018, fifteen percent of the new computers will be LTE capable and will not rely only on WiFi to connect to the Internet. This will help them in connecting to the Internet even from remote areas where WiFi or regular Internet is not available.
At the time of writing of this article, it was being speculated that either Microsoft will continue with Qualcomm modems or will go with Intel as the latter has been supplying the processors for Surface Pro ever since it was introduced to the market.
If Microsoft decides to continue with Qualcomm, it will be paying royalty or a one time charge for the modems which it intends to use for providing the cellular modem functionality. It is also being speculated that Intel might come up with a cheaper solution compared to Qualcomm so that prices of Surface Pro 4 do not shoot up too high compared to Surface 3 Pro.
If figures are to be believed, Surface Pro 3 is well received in the market compared to other convertibles and as such, a little increase in the price of new tablet and convertible would not be a drawback, considering that it will provide LTE capability.
Microsoft can also consider any other brand that helps it keep the overall price of Surface Pro 4 so that the difference between Surface 3 and Surface 4 is not as large enough to repel buyers.
The release date of Surface Pro 4 is not yet made public nor are there any rumors or leaks regarding the same. Microsoft had recently issued a patch for Surface Pro 3 that makes experts think the next release could be towards the end of year 2015.