After 4 months of its release in the US, the 2-in-1 convertible tablet Microsoft Surface Pro 4 in finally available in India. Post its launch last year; this hybrid device has sparked off a race among PC makers to introduce convertible devices in the market. Almost all PC manufacturers, be it HP, Dell, Samsung and now Huawei and Alcatel, have launched Windows 10 powered 2-in-1 devices in the last few months.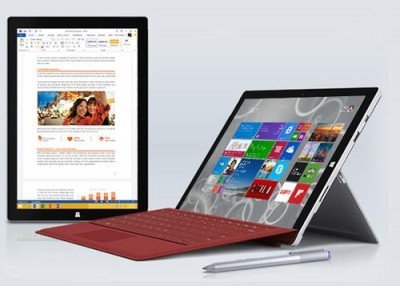 In an email received yesterday, Microsoft said,
It is our pleasure to inform you that Microsoft Surface Pro 4 is now available in India. Surface is the fastest-growing tablet PC globally and has transformed the category with its unmatched focus on mobile productivity…
Surface Pro 4 is a unique device, a trend setter, and can act as a Tablet or Laptop. When hooked with a keyboard (sold separately) it looks like a premium Laptop. Many would compare Surface Pro 4 to a conventional Tablet but it differs in most ways. The design and build quality of this convertible device is unmatched.
Surface Pro 4 is the thinnest, lightest Surface yet, and at the same time more powerful, quieter and efficient than ever before. We have all specifications and features for Surface Pro 4 have already been covered.
Surface Pro 4 Price in India
When it comes to price, Surface Pro 4 is always going to appear overpriced if compared to a conventional tablet or Laptop alone. The price of the Surface Pro 4 in India starts at 89,990 INR with additional 12,490 INR needed for keyboard. When totalled, the price exceeds 1, 00,000 INR which is again on the steeper side considering other products in the market.
Having said that, Surface Pro 4 is exclusively for those who are looking for a unique device that can fulfil most features of a Tablet and Laptop.  The product is aimed at professionals who would like to carry light yet want to run most Windows applications on run.  It would be interesting to see how Indian markets react to Surface 4 entry.
It will be available in online stores and retails shops.