Microsoft's Surface Pro lineup keeps getting better. The company has done a fine job in transforming a confusing concept (naming convention) into a compelling product. Earlier, users complained the hardware supported by the device wasn't just good enough. Microsoft has done much in completely removing the argument from the table. With an Intel Core i7 under the hood, the tablet just flows through the apps and any quick test it is put through.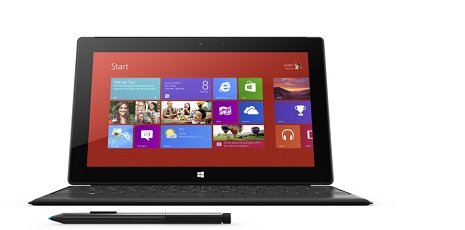 Surface Pro benefits to manufacturers and designers
A blog post about Surface cites two examples of the productivity, mobility and efficiency benefits customers are seeing by using Surface in their organizations – especially those who are involved in Industrial Design and Manufacturing Businesses.
First, power! What's critical about Surface is power. Battery life is up to nine hours, performance has increased. Moreover, Surface can run the full-fledged version of intensive design software like Siemens Solid Edge that negates the need of a desktop to really make changes or edit designs.
Microsoft has addressed some of the major qualms users have had with the Surface over the past few years., weight is down and viewing angles have increased. Surface enables full productivity on the go.
Thanks to its larger screen, using the Surface Pro 3 to browse the web and use Windows 8 apps felt far more comfortable than past Surface models. I always felt cramped by the 10.6-inch screens in the previous Surface.
Second, Surface can also help businesses in production and warehouse facilities. It is fully capable of running business apps like IFS ERP apps along with native applications built by an organization. As an example, CheerPack North America, a corporation that provides flexible liquid packaging for the chemical, petrochemical, cosmetic, food and beverage industries notices it saves itself 1-2 hours time per week just by having mobile access to business data through Surface. It's certainly lighter in the hand than you might first expect.
By being able to answer questions from customer service or sales quicker, a warehouse coordinator can get answers to the customers quicker," says IT manager Alex Ivkovic. "Manufacturing is able to get access to the parts they need in a timely manner and keep manufacturing flowing. It has increased overall efficiency in the warehouse."
Microsoft feels privileged to see the momentum it's gaining among manufacturing customers using Surface. For more, read our post on Use of Surface Pro 3 in Business.