Finally, the much-awaited members of the Surface family; i.e. Surface Pro and Surface Laptop, are now available in markets across the globe. Microsoft has made the two of its latest laptops available in 25 markets all around the world. Not only that, along with Surface Pro and Surface Laptop, Microsoft has also expanded the availability of Surface Studio, Microsoft's desktop computer designed for the creative process.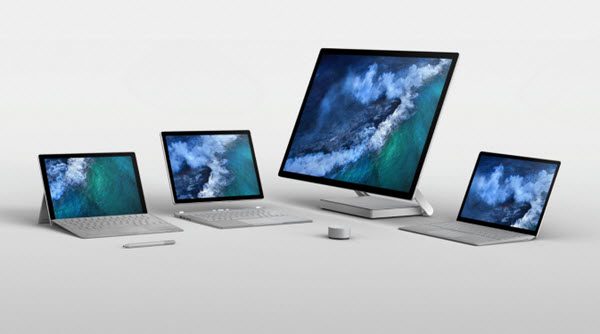 New Surface Pro & Surface Laptop now available
The first Surface laptop was launched almost 5 years back. After that, several Surface products were launched by Microsoft. Surface Pro and Surface Laptop are one of the latest machines from the Surface family. Surface Pro is a completely new look of a laptop. In fact, as Microsoft states, it is a whole new category of the laptop. Every new Surface product comes with more power, more pixels and more versatility to help people work and increase their productivity and creativity.
The specialty of Surface Pro and Surface Laptop is that these Surface products are meant all kinds of groups, such as professionals working in the creative field as well as students. Surface Laptop comes with Windows' latest operating system, i.e. Windows 10 S. Both Surface Pro and Surface Laptop come in rich, deep colors and offer a warm and inviting experience. Both these Surface products are a perfect combination of beauty and performance.
Surface Laptop even comes with the Alcantara® material that not only makes the keyboard look elegant; but also resists spills and absorption. Just like the design, the operating system of Surface Laptop, Windows 10 S, makes sure that the device is always up to date. Users get the benefit of superior performance and streamlined security.
Both Surface Pro and Surface Laptop are a blend of versatility and performance. Surface Pro comes with the highest battery life amongst its category. Surface Pro has Windows 10 Pro that can handle desktop apps on a laptop. Despite all the new technology, better battery life, and more power, Surface Pro has maintained its signature thinness.
https://youtu.be/74kPEJWpCD4
Market for Surface Studio
Surface Studio is not available in Austria, China, Denmark, Finland, France, Germany, Hong Kong, Japan, Netherlands, Norway, Sweden, Switzerland, and the UK.
For more information on the availability of Surface Pro and Surface Laptop, read this Windows blog.