After announcing the Surface Pro pricing and availability (please hyperlink), Microsoft, through its official Surface account on Twitter, replied that the Surface Pro will have 'approximately half the battery life' of its younger sibling, the Surface RT.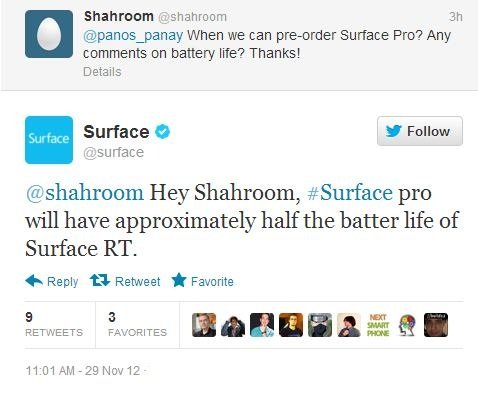 The Surface RT which was launched earlier along with Windows 8 sports a battery life time of around 8-9 hours. Considering the best range, the Surface Pro should have a battery life of around four hours. Given that the Surface Pro uses a third-generation Intel Ivy Bridge Core i5 processor and a fairly larger battery (42.5Wh battery compared to 31.5Wh in Surface RT), the battery life seems pretty justified.
Even more because Surface Pro allows users to run all third-party desktop applications which are compatible with Windows 7, a huge advantage that the Pro version has over the RT one, which seems kind of restricted when only a handful of selected apps can be run.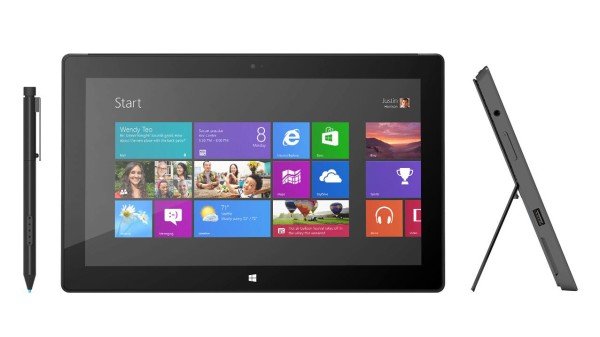 I see the Surface Pro in the line of an actual PC and will use it as one after hopefully procuring it. In such a case, I'll be even glad when the Surface Pro gives me around four hours of battery life as my present machine, a relatively expensive one, gives me just 2.5-3 hours. Add to that the lovely Touch Cover and a whole new exclusive Surface experience with Windows 8 makes it a great PC replacement while also scoring high on mobility factors.