In a big update, Microsoft's market-leading intelligent keyboard SwiftKey has decided to replace its archaic Hub with an innovative Toolbar. So, beginning today, when users launch their keyboard an expandable menu will appear on the device's screen thereby offering fast and easy access to a host of new and existing features. The update is available on both platforms, Android and iOS.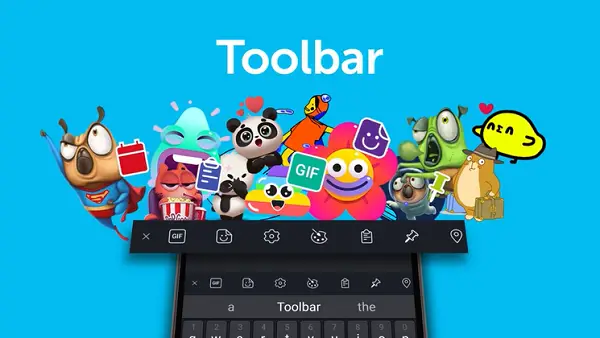 SwiftKey receives an update
The keyboard toolbar is readily visible under the new '+' sign on the left of the prediction bar of SwiftKey 7.0. Access to it i.e., the '+' reveals not only the features and settings you already know and use on your SwiftKey Keyboard but also multitude features shipped with today's update.
Today's release shows our ambition to improve users' experience with rich media. We'll soon bring support for Calendar sharing as well as Location sharing in India and the US, continuing our commitment to bring the best possible typing experience to our users in India.

We remain committed to making regular typing as fast and easy as possible for the Indian consumer. In this release, we are including 10 new 'Lish' languages which allow more Indian users to communicate in their preferred style. With the support of Microsoft, you can expect to see more innovations in both regular and rich media typing coming soon.", wrote Jasmeen Nagpal on Microsoft News page.
In addition to the above, SwiftKey is introducing 10 new 'Lish' languages [Assamese (English), Bengali (English), Dhivehi (English), etc.] All new features complement SwiftKey's already existing core typing features like smart autocorrect, Flow and next-word prediction.
That's not all! There are more exciting plans for exclusive Microsoft Sticker packs that are likely to be rolled out for SwiftKey, soon. Try out Toolbar and other new features, today!!
For more information, see Microsoft News.