The spacebar is the most used key on the keyboard, and for good reason. However, it could become even more useful should Synaptics, the maker of many laptop trackpads, get its way.
What the company wants to bring into the mainstream, is a spacebar that is touch sensitive. Such a spacebar would allow users to do several things outside of creating a space in a Word document or anything else. According to Synaptics, the "Smartbar" will allow for traditional uses, but if configured the right way, a mere touch can trigger new and exciting actions.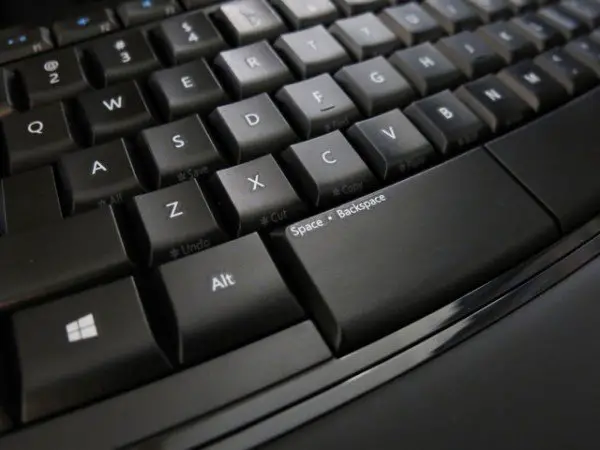 For example, it is possible to highlight a word with just a swipe of the Smartbar, a move that could do away with pressing left-click on the mouse, then move from either left to right. Doing this task with just the keyboard, is Ctrl-Shift-Arrow on a Windows PC.
Another way of using the Smartbar is to zoom. To perform this task, users would have to pinch to zoom, similar to how it is done on smartphones and tablets, or any other touch-enabled computer device.
In all honesty, we like the idea but is if useful enough to warrant being placed in future Windows 10 hardware? To that, we have to say, no.
For decades, companies have been attempting to change the keyboard in a big way. Trying to make things easier and more convenient for the ever connected new world. However, placing touch features on spacebar is not the way because the space is limited. Just imagine trying to zoom into a page by pinching the Smartbar, does it, in your mind, comes off as intuitive?
Some might say that BlackBerry has done a similar thing with its BlackBerry Passport smartphone, which is true. Still, we should bear in mind that it is a phone and thus would work better for touch. Such a feature would probably be a disaster on a full-scale keyboard.
Whatever we have to say will not change the fact that this technology is happening and could find its way into consumer products before the end of the year. We just hope Synaptics would spend its time working on other things apart from the Smartbar.
Source: Yahoo News.