WhatsApp rival Telegram is adding an option of "secure" video calls to the app. The instant messaging app now has 400 million users across the globe, up from 300 million users from last year. During the lockdown, Telegram consumption has significantly increased, leading to steady growth for the encrypted instant messaging app. Besides, Telegram has also announced some new additions to the platform.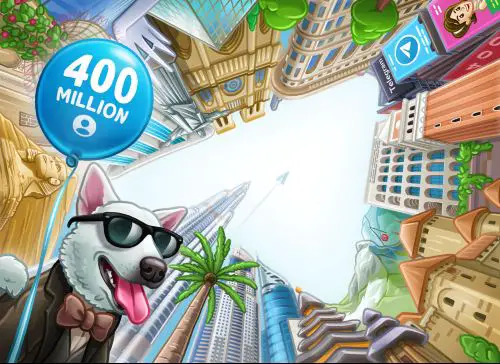 Telegram to offer secure video calling
In its recent blog post, Telegram wrote:
"When we started Telegram 7 years ago, we assumed that people will always choose freedom and quality over restrictions and mediocrity. As the gap in popularity between Telegram and its older competitors narrows, we find more and more validity in that original assumption."
Telegram continues to witness 1.5 million daily sign-ups on the platform while features like folders, cloud storage, and desktop support remain highly popular during the lockdown.
Telegram's blog post also includes a graph depicting the app's growth rate. One of the major announcements includes the addition of "secure" video calling, which is on the cards.
Telegram is brining more updates to quizzes. Earlier this year, Telegram came up with Quiz mode for Telegram polls. Since the feature became a big hit during the current situation, Telegram has decided to upgrade quizzes with educational features.
In addition to creating quizzes, you can add explanations that appear every time someone responds to quiz questions. This feature is expected to create awareness about the topic. What's more, you can also add a timer to quizzes.
Plus, the Telegram app is distributing 400,000 Euros among creators of educational tests, aiming to create a database of educational tests for all subjects and levels.
Telegram has a total of 20,000 stickers on the platform. The app is also bringing a new Attachment Menu on Android, in addition to certain improvements to its macOS app.
Telegram for macOS users can access Shared Media right from the redesigned profile pages. The app has also added a new folder sidebar with icons for those who have a lot of folders.
In addition to animated Dice emoji, Telegram is adding a 'Bullseye' animated dart for more interactive conversations.
This post might interest you: WhatsApp vs Telegram vs Signal vs Messenger.