Windows Phone 8 loves to surprise its users by adding new features, application and games. This time Windows Phone 8 has brought Temple Run: Brave, the latest sequel of the famous video game, Temple Run. Temple run Brave is the game application, developed by Raleigh, NC based Imangi Studios and Disney/Pixar. The game is already available on iOS, Android and Amazon.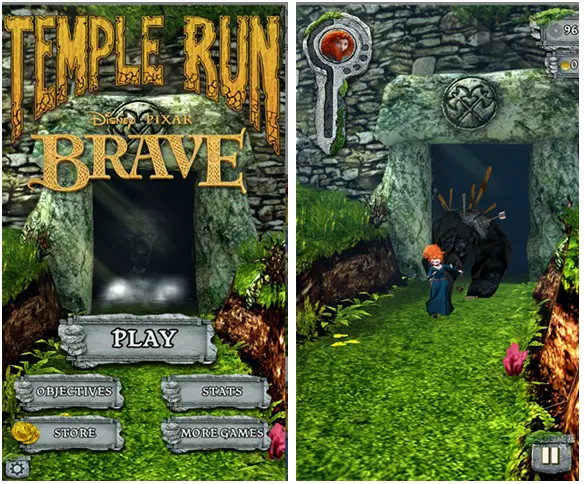 In Temple Run Brave, the game Temple Run dons brand new look, and it has the new archery feature too. This exhilarating app features Merida, the lead character from Disney-Pixar's animated fairy tale, Brave.  The game is set across wilds of Scottish Highlands. The stunning visuals in the game are inspired by the film.
In Temple Run Brave, you play as Merida. With her, you can race, slide, jump, turn, and shoot arrows. To shoot arrows, simply tap a target to aim and fire, and you can earn extra coins with every bulls-eye. Outrun the demon bear Mordu and you can earn running glory as well.
The exciting features of Temple Run Brave: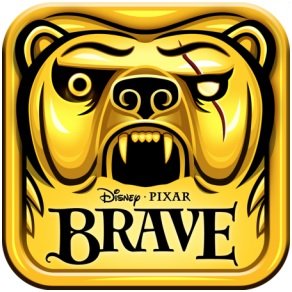 The game has introduced new feature in Temple Run game, which is ARCHER. To shoot the target and earn extra coins, player needs to tap the target and shoot a bull's-eye
The game dons new, astounding visuals.
Game is set in various exciting new environments that are inspired by the movie Brave and real wilds of Scotland
Player plays as Merida from Brave
And what more, the game also includes all the great features from Temple Run:
It has easy-to use controls like simple swipe and tilt control. You feel just right when you use these features.
You can level up your character and use crazy power-ups
endless running adventure, but in Scotland!
So, get ready to run like crazy all across the game with Temple Run Brave! You can buy Temple Run Brave from Windows Phone store for $0.99.