Electronic Arts (EA) has been running its own Steam competitor in the form of Origin for over 10-years. The platform has garnered millions of users during that time, and while it has not been able to reach the same levels as Steam, or even the Epic Games Store, it has done well for itself. With all of that success, the folks at Electronic Arts have decided to go forward with a new platform, one designed to replace Origin. It is the new EA app for Windows, and it is expected to do the same things as Origin and much more. The company says this new platform is faster, more reliable, and will deliver a more streamlined gaming experience.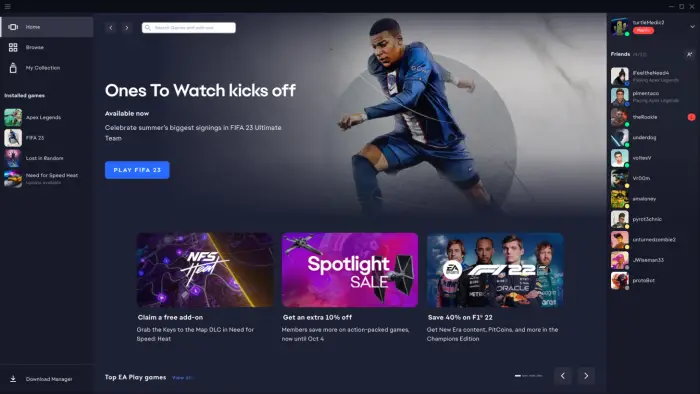 Download EA app for Windows PC
The idea here is to create the best place for fans to play their favorite EA games. From our past use of the open beta, we can safely say the EA app for Windows uses less PC resources, and it is easier to use when it comes down to discovering new game content to play.
Not only that, but gamers will have the option to connect their EA account to other platforms such as Xbox, Steam, and PlayStation.
Here is what EA had to say about the transition of Origin users to the new EA app.
For our Origin players, we've worked hard to make the transition to the EA app as simple as possible. We will be inviting you to make the move soon, and by the time you receive your invite, all your games and content, including games previously installed, will be ready and waiting for you on the EA app. Your local and cloud saves will transfer forward ensuring you can pick up where you left off. Your friends list transfers, too, so you won't have to worry about remembering all those player IDs.
Interested parties can download the EA app directly from the official page. For those using a Mac, the app is not yet available, therefore, you will have to continue using Origin for the time being.